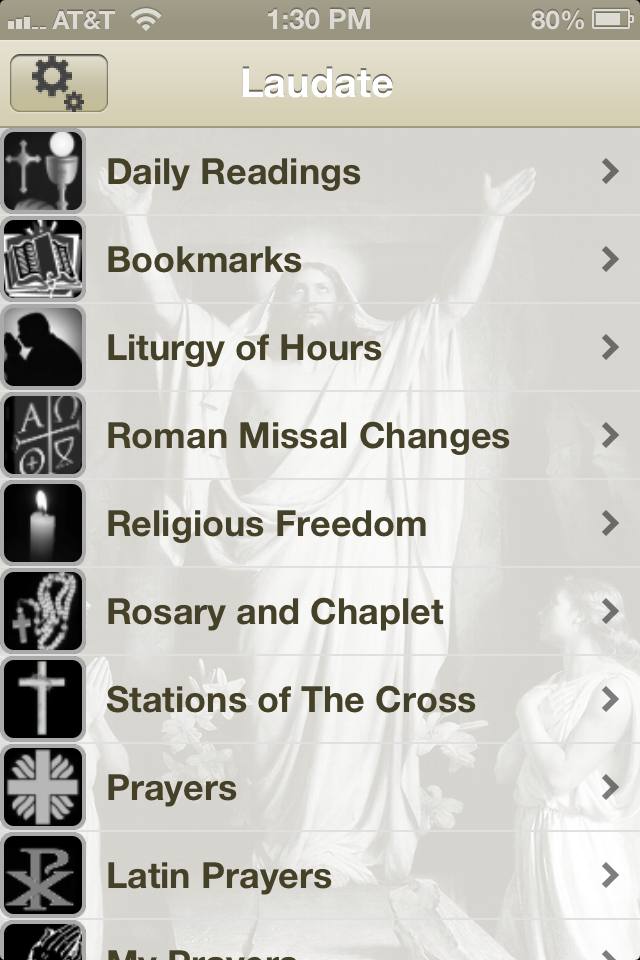 Since I've now spent more than a year on this journey to Catholicism, I thought I'd share with you some of the many daily resources I've come across to stay up to date on all things Catholic. I thought it might save you the work of finding it all for yourself :).
Here are some of my favorite resources, both online and off, that keep my thirst for Catholicism at least partially quenched:
These are all resources that I use on a daily basis. How do I work it in? Usually I pray the Liturgy of the Hours around 9 a.m. and before bed, using the Laudate App on my iPad. I read my National Catholic Register and Catholicism.About.com emails, as well as any updates from the For Christ and the Church blog while waiting in line or after dinner and before the kids go to bed on my iPad or iPhone.
I usually set my DVR to record shows on EWTN that I'm interested in and then watch them when I have time. At noon, I take a work break and starting today am incorporating a prayerful hour daily (more to come on that). So I work in my Little Books daily read then along with any novena prayers that are relevant for the day, as well as the daily scripture readings and Saint of the Day on my Laudate app.
It really does not take all that much time when it's all said and done with these very helpful Catholic resources.
What are your go-to resources for Catholicism? Please share! I love to find great new resources!