Before my Catholic conversion began, there were several stand-out moments where I felt drawn to the faith. There were other moments, which at the time I did not recognize, but in which I now see God's providence working!
I had a light bulb moment yesterday when writing a travel article about a beautiful Mediterranean island called Gozo I was blessed enough to visit for my work back in 2006. I was not remotely interested in Catholicism at that time; however, this island, which is next to Malta in the Mediterranean, is very Catholic and filled from end to end with gorgeous Catholic churches.
We visited one in particular called Ta' Pinu Basilica. At the time, I just remember going in the church and feeling an amazing sense of peace. I would describe it as the same peace I felt when I first went to mass of my own accord. I really have thought nothing of it since until I was writing this new article and went back to look at my notes.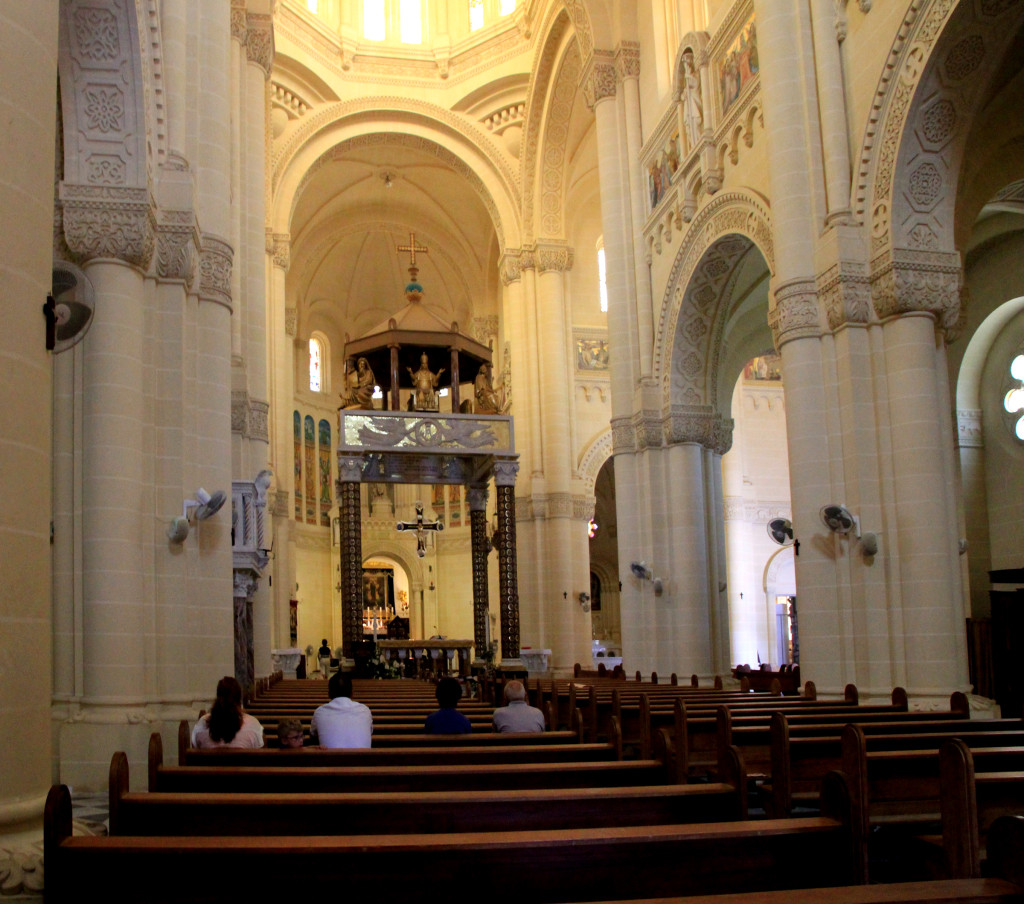 Turns out, this church is a Shrine to Mary and is built where two villagers said they heard the voice of Our Lady. Many miracles are said to have happened to people who visited and prayed there. Here is the story, according to the shrine's website:
On the 22nd June 1883, Karmela Grima a forty-five year-old spinster and great devotee of the Blessed Virgin, heard a call, while passing by the chapel on her return home from the fields which surrounded the chapel. "Come, come", she heard a woman's voice say. She was confused and frightened, and began to run away from the place. The voice called again, and this time Karmela realised that the voice was coming from within the chapel, she went inside and said her usual prayers. The voice which had come from the image of the Blessed Virgin asked her to recite three Ave Maria in honour of the three days Her body remained in the tomb before Assumption to Heaven.
Karmela did as the voice asked and went on her way. Shortly afterwards Karmela fell ill and remained confined to her bed for more than a year. After this time, Karmela revealed her secret to a friend, Francesco Portelli, who in turn told her that about the same time he also heard a woman's voice asking him to pray from within the chapel. Shortly after this mysterious call Francesco's mother was miraculously healed by the intercession of Our Lady of Ta` Pinu. The lonely chapel became a place of pilgrimage for many people on the island and beyond.
St. Pope John Paul II even visited the shrine in 1990, praying in the Chapel, celebrating mass and decorating an image of Our Lady with five golden stars. Pope Benedict XVI also mentioned Our Lady of Ta' Pinu on a visit to Malta in 2010. I am convinced this is a VERY special place that I had no idea of at the time. I walked where St. Pope John Paul II prayed and celebrated mass!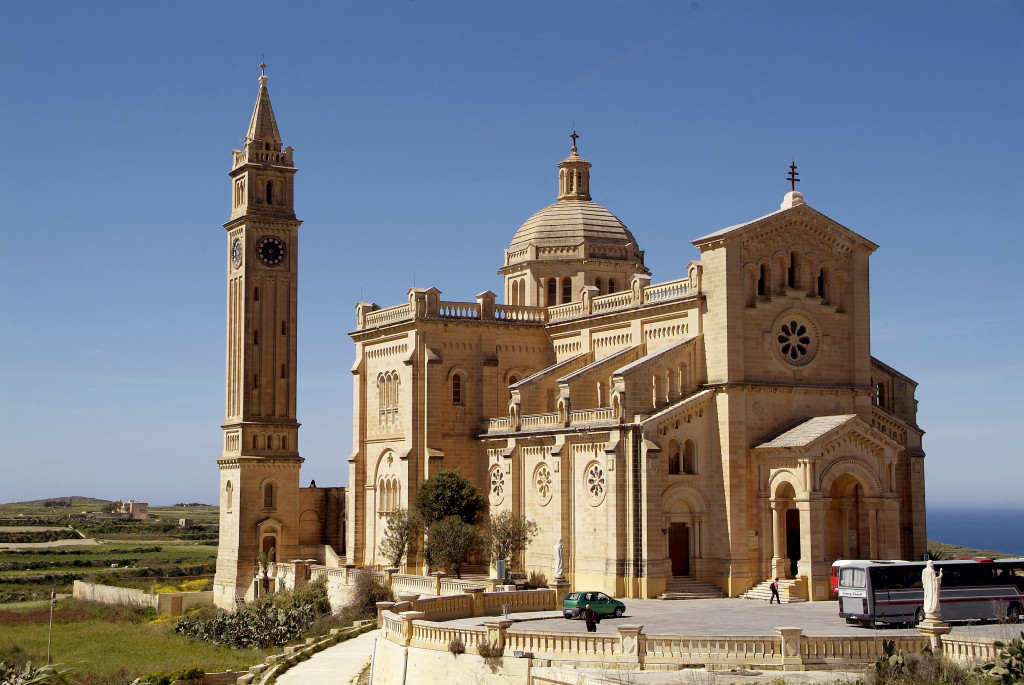 So it left me to wonder yesterday if perhaps some heavenly grace and prayers from our Mother Mary and St. Pope John Paul II, who died in 2005, were granted me upon that visit. It truly was not long thereafter, perhaps not even a year, that I began to feel that calling to go to the Catholic Church.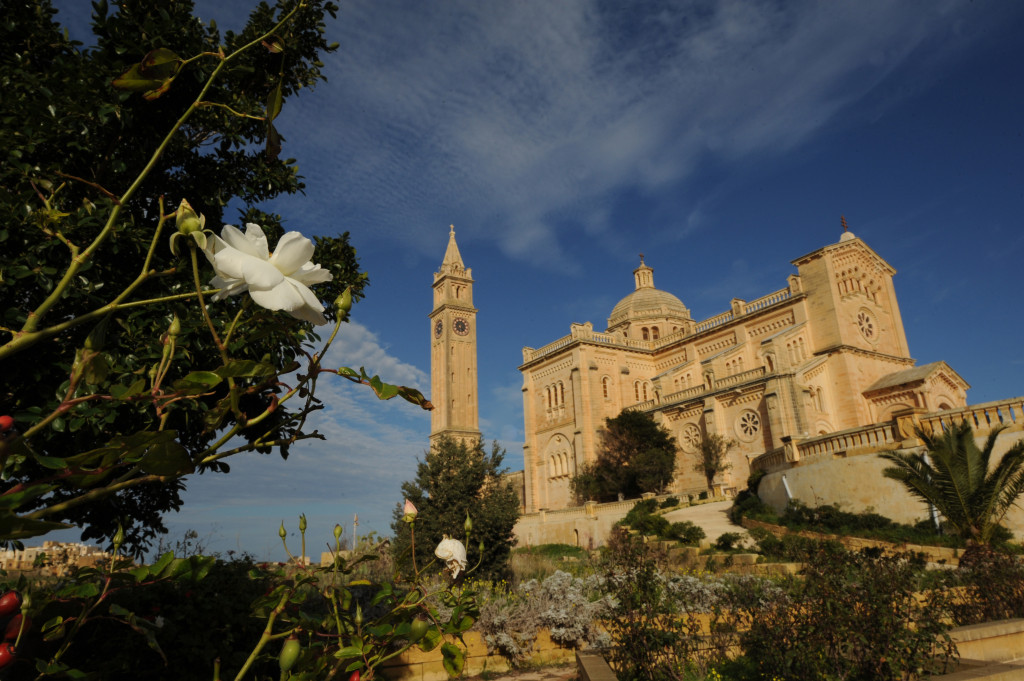 Mother Mary, you are amazing and I thank you for your blessings! St. Pope John Paul II, pray for us!