Calling all Catholics: Now is the time to be a saint, be JOYFUL, examine your own sinfulness and live your faith to the fullest.
Let us unify amidst this great trial and use it as a time to growth stronger and closer to God than ever! As a colleague of mine said, "prayer and fasting must be our mainstays." And I fully agree.
I humbly beg you to avoid judging others, using inflammatory language and setting up divisions in our faith. We must stop creating sides and dividing among ourselves as "conservative" or "liberal" Catholics and as to whether we are with Pope Francis or not. This only makes a bad situation worse, in my opinion, and feeds the enemy whose goal is division.
Instead, let us keep our eyes on Jesus Christ.
9 Reasons Catholics Should Unify Instead of Divide in This Trial
Here are 9 reasons why this one unimportant Catholic convert from a small town in Indiana humbly believes we should stop the division and unify our Church:
1. Division is not of Christ.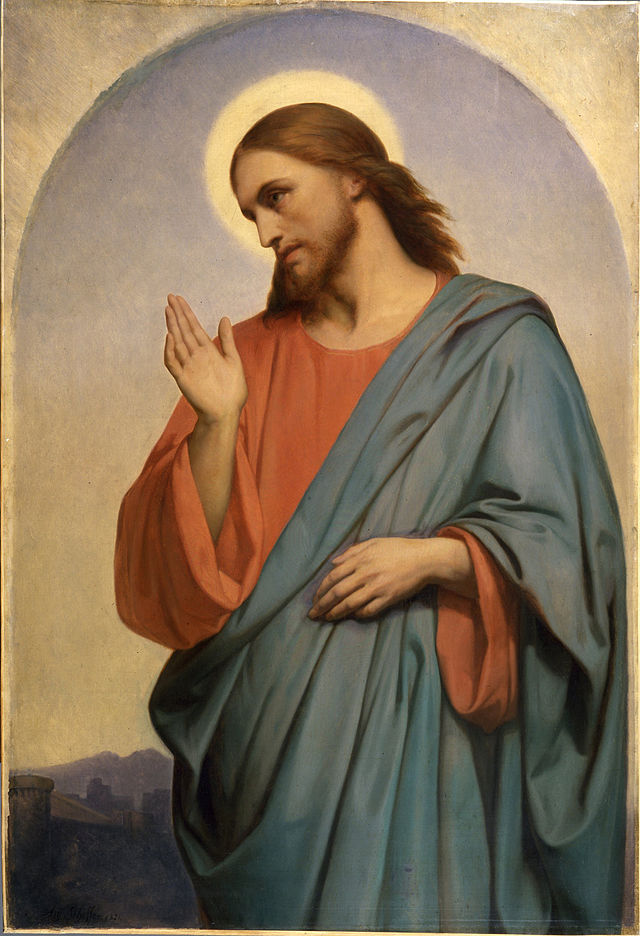 As my parish pastor Father Dennis O'Keeffe said last week, "Division is NOT of Christ." SO many of the Bible verses the first week of September from 1st Corinthians were about human knowledge and division — by chance? I think not.
Of course, be sure to read all these in their full context…
1 Corinthians 2:5 "… so that your faith might rest not on human wisdom but on the power of God."
1 Corinthians 3:3-6 "While there is jealousy and rivaly among you, are you not of the flesh and walking according to the manner of man? Whenever someone says, 'I belong to Paul,' and another 'I belong to Apollos,' are you not merely men? 
"What is Apollos, after all, and what is Paul? Ministers through whom you became believers, just as the Lord assigned each one. I planted, Apollos watered, but God caused the growth." (Is this not what we are doing now: dividing ourselves as "I am with Pope Francis" or "I am not" or "Bring back Pope Benedict"? Are we not all together part of the ONE HOLY and CATHOLIC Church?)
1 Corinthians 3:18-19 "Let no one deceive himself. If anyone among you considers himself wise in this age, let him become a fool, so as to become wise. For the wisdom of this world is foolishness in the eyes of God…" (Are we wise? Are we wiser than the Holy Spirit? I know I'm not!)
1 Corinthians 4:3-5 "It does not concern me in the least that I be judged by you or any human tribunal; I do not even pass judgement on myself; I am not conscious of anything against me, but I do not thereby stand acquitted; the one who judges me is the Lord. Therefore, do not make any judgement before the appointed time, until the Lord comes, for he will bring to light what is hidden in darkness and will manifest the motives of our hearts, and then everyone will receive praise from God." — Enough said!!
2. Like the Pope or not, he's our Pope!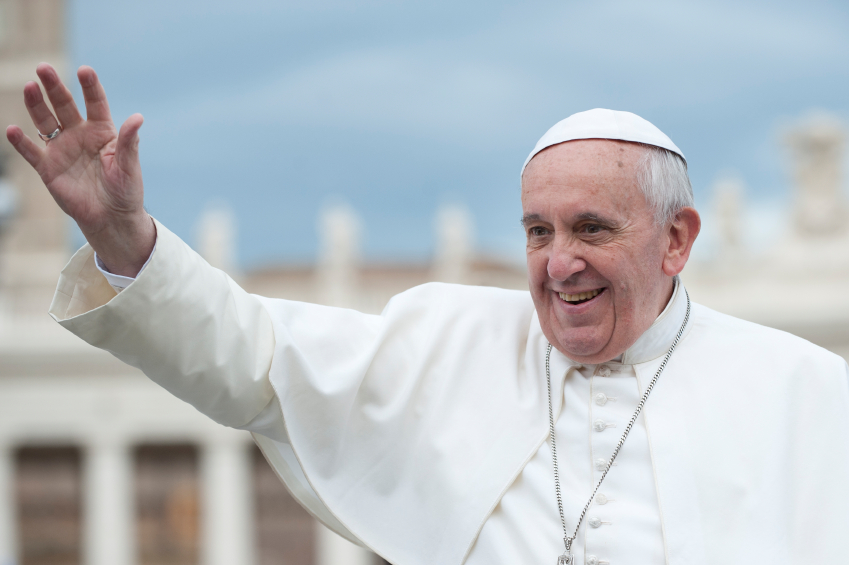 I beg for the end of criticism and judgement of Pope Francis. Jesus Christ founded our Church on Peter, like him or not :).
As Catholics, we believe the Church rightly interprets, as guided by the Holy Spirit, when and how the Church should be organized, what it teaches and how it moves forward. This includes how the Pope is elected.
Pope Francis is VALIDLY elected according to Church teaching. He is here in this time and place for a reason.
Can we trust God on that? Or do we think we know better?
3.  It is not our place to judge the Pope.
It is not our job to judge the Pope. Is it our place to judge anyone lest we be judged? I think we should work on our own flaws first. Remember Matthew 7:5?
"You hypocrite, remove the wooden beam from your own eye first; then you will see clearly to remove the splinter from your brother's eye."
Are anyone's eyes "clear" enough to judge except God? But really this is about judging the Pope. In fact, the Catholic Code of Canon Law 1404 (Thank you to Tim Staples of Catholic Answers for this) says:
"The First See [Pope] is judged by no one."
I am very bothered by everyone judging what Pope Francis should do in this situation with comments like:
He should say this
He should remove such and such
He should resign
I think it's quite presumptuous to think we know better than he does.
I'm trusting Peter as led by the Holy Spirit.
If something criminal has taken place, it will be rooted out by Church officials. If a lapse in judgement has taken place, the Pope will ask forgiveness and we WILL forgive him. We are Christians, remember?
Here is a great discussion of the topic by Tim Staples on Catholic Answers LIVE on EWTN. Go to 23:38 and 51:40 to hear the relevant discussions. Please give it a listen! He says it way better than I ever could!
Staples comments, "It is not the place of Catholic lay people to call for the resignation of the Holy Father. It is our place to pray."
4. Many of the accusations are from long ago.
As I understand it, most of the accusations being made of sexual abuse are from prior to changes that were made by the Church in and around 2002. According to the United States Conference of Catholic Bishops (USCCB), the Pennsylvania Grand Jury report spans 70 years.
Now, I know some corruption and cover up may have occured later where officials should have been removed, and I fully agree with the USCCB, which is calling for an impartial investigation by the laity to root out the problems here.
In fact, my bishop, Bishop Timothy Doherty of Lafayette, Indiana, who is the chair of the USCCB Committee for the Protection of Children and Young People, says that American Catholic bishops are working on reform of policy and practice and is asking for a visitation from Rome and lay investigative experts from the United States.
But, in terms of the actual sexual abuse, let's not forget that the Church has made great strides forward in reducing this terrible atrocity since 2002.
I know in my parish I could never imagine any child alone with a priest for ANY REASON whatsoever.
As a religious education teacher, I go through a rigorous training and background check, and it is very clear to me that I am NEVER to be alone with a child without another adult present.
Father Mike Schmitz gives his raw reaction in the video below to the Pennysylvania Grand Jury Report and says he's never seen any such activity or hints of any activity as he went through seminary and now as a priest. He explains how if there was any hint of disordered tendencies in a seminarian the head of his seminary would NOT allow them to continue:
A newly-ordained (2018) priest at my parish, Father James De Oreo, reiterated in a homily the incredibly in-depth scrutiny he had to go through with multiple 800-question psychological questionnaires, in-person interviews and repeated background checks he took again and again as a seminarian.
This is not to say this scrutiny and prudence is definitely the case everywhere, but my point is that is that the corruption IS NOT everywhere as the media would make it seem.
A 2012 Washington Post article declared "The Catholic Church may be the safest place for children."
It went on to say:
"Whatever its past record, the Catholic Church in the U.S. has made unparalleled strides in educating their flock about child sexual abuse and ensuring that children are safe in Catholic environments."
"Allegations of new abuse cases continue to decline, as they have since 1980, and appear to reflect the effectiveness of some of the charter's policies as well as ongoing efforts to increase screening of seminarians and to deal with suspected abusers before they claim multiple victims."
5. This is not just a problem in the Catholic Church.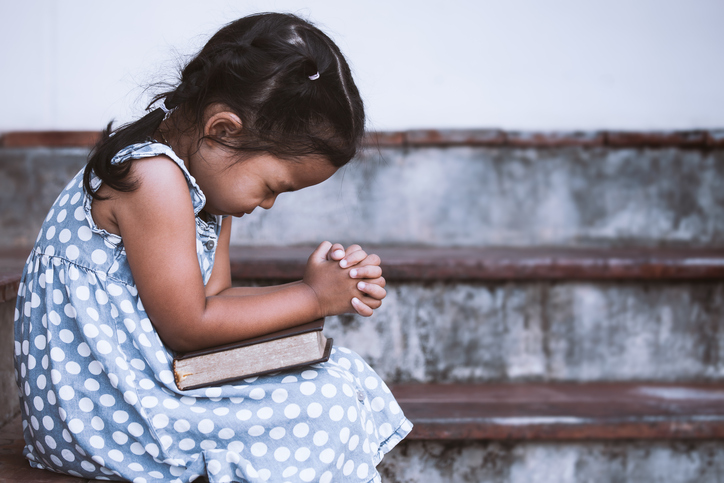 Don't get caught up in all the media coverage leading you to believe this is a Catholic Church problem. It's not. It's a societal problem. But, of course, the media is focused on the Catholic Church, which gives the impression that it's only Catholics who have this problem.
The same Washington Post article from above points out that other denominations from Baptist to Judaism are facing the same issues, as is the society at large with the scandals regarding the Penn State football team, USA gymnastics and even the Boy Scouts of America.
It's a sad fact that when adults are allowed to be alone with children, some with disordered sexual tendencies are going to commit this horrific act. The world is sinful: teachers, parents, coaches, and yes, priests and bishops, too.
And this MUST BE one of the gravest of sins, as Jesus said in Matthew 18:10:
"See that you do not despise one of these little ones, for I say to you that their angels in heaven always look upon the face of my heavenly Father."
Lastly, please remember that just because some priests, bishops, etc. commited this crime, that doesn't mean they all do. As Bishop Doherty said in a recent newspaper column:
"The bishops and priests who had no part in the evildoing are now suffering a humiliating aftermath. The men and women in religious orders who had no part in the evildoing are suffering."
Please don't blame them for the evil acts of others!
6. Catholics are called to obedience to Church teaching — and that means the Pope.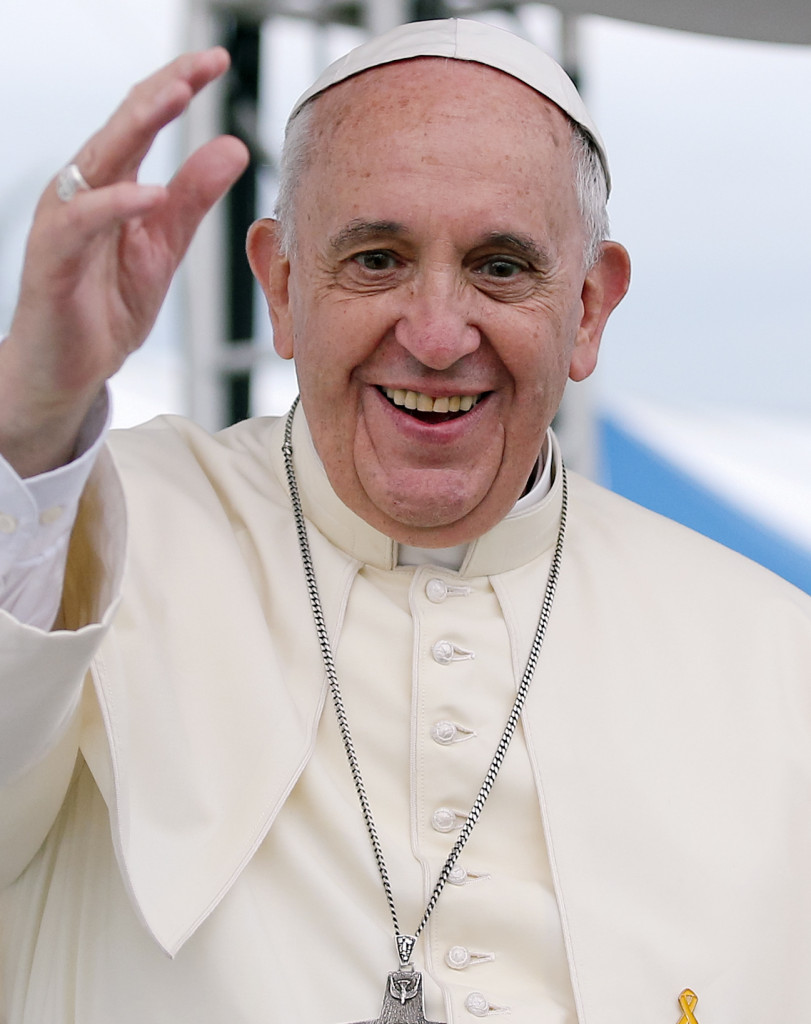 As Catholics we are to be obedient to Church teaching, which also calls us to obedience to the Pope. Vatican One documents declare "He [the Roman Pontiff] is the supreme judge of the faithful."
That does not mean we can't have opinions that differ from Pope Francis (like the environment, etc.), but it DOES mean that on certain teachings we must adhere to what the Church tells us, which includes Pope Francis as our leader.
Pope Francis has said NOTHING infallibly and nothing heretical, as some try to assert. And none of his writings go against Church teaching.
I have also had people tell me recently that the Pope is not above other bishops. Church teaching says otherwise below.
Read these passages from Vatican One, Chapter 4, Paragraphs 8 and 9 (emphasis added):
8. Since the Roman Pontiff, by the divine right of the apostolic primacy, governs the whole Church, we likewise teach and declare that he is the supreme judge of the faithful [52], and that in all cases which fall under ecclesiastical jurisdiction recourse may be had to his judgment [53]. The sentence of the Apostolic See (than which there is no higher authority) is not subject to revision by anyone, nor may anyone lawfully pass judgment thereupon [54]. And so they stray from the genuine path of truth who maintain that it is lawful to appeal from the judgments of the Roman pontiffs to an ecumenical council as if this were an authority superior to the Roman Pontiff.
9. So, then, if anyone says that the Roman Pontiff has merely an office of supervision and guidance, and not the full and supreme power of jurisdiction over the whole Church, and this not only in matters of faith and morals, but also in those which concern the discipline and government of the Church dispersed throughout the whole world; or that he has only the principal part, but not the absolute fullness, of this supreme power; or that this power of his is not ordinary and immediate both over all and each of the Churches and over all and each of the pastors and faithful: let him be anathema.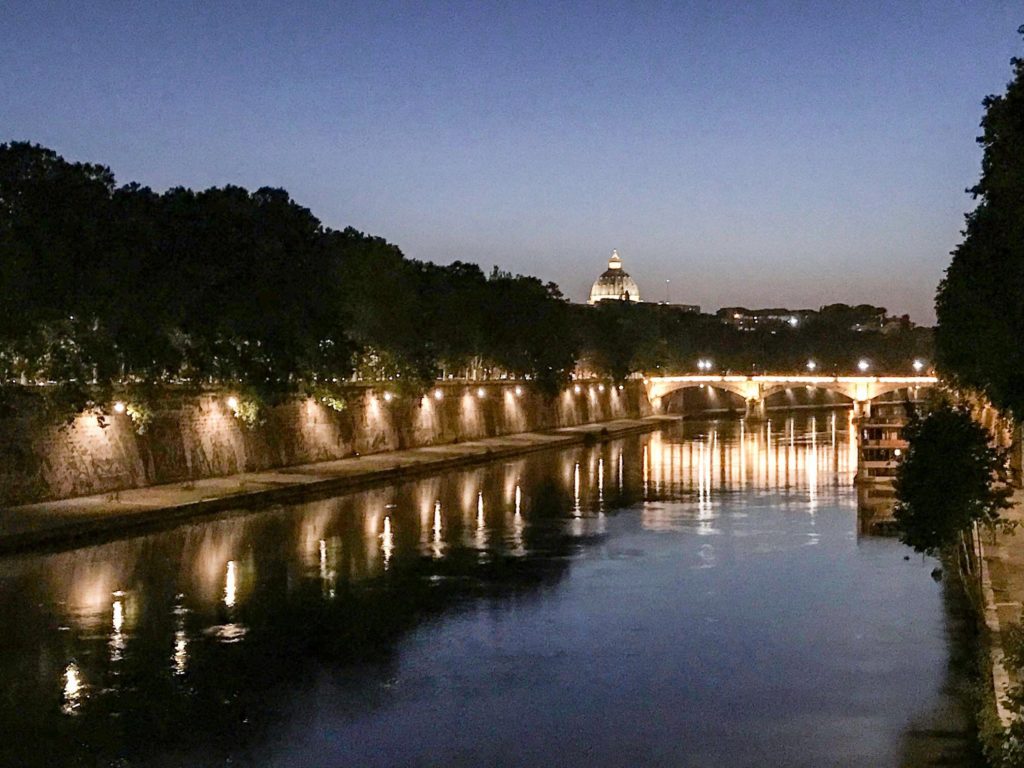 Furthermore, I encourage all to read the Catechism of the Catholic Church on this subject. Read 880-887 to see what it is has to say about the office of the Roman Pontiff, or Pope, including these passages:
For the Roman Pontiff, by reason of his office as Vicar of Christ, and as pastor of the entire Church has full, supreme, and universal power over the whole Church, a power which he can always exercise unhindered. (882)
The college or body of bishops has no authority unless united with the Roman Pontiff, Peter's successor, as its head." As such, this college has "supreme and full authority over the universal Church; but this power cannot be exercised without the agreement of the Roman Pontiff. (883)
Why do we believe Church teaching? Because we believe Jesus left Peter in charge of his Church until His return and sent the Holy Spirit to guide the Church in all things and "the gates of hell shall not prevail against it."
Church teaching is the essence of our faith: trusting the Magisterium and Pope to interpret what Jesus taught and what the Holy Spirit would have us do.
Otherwise, we're in the camp of each person figuring it out for themselves and we know how much error that causes.
7.  Jesus will not let Peter fall!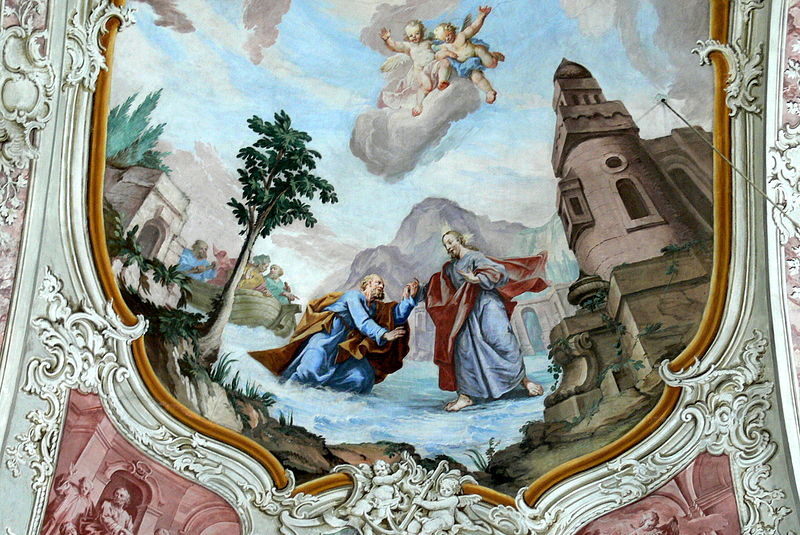 Again, credit to Tim Staples on this one, but remember when Peter tried to walk on water to Jesus and began to fall when he took his eyes off Jesus. What did Jesus do? He lifted him back up.
He won't let Peter fall! Trust in the Holy Spirit that He will lead Pope Francis and defer to Pope Francis' judgement that the Holy Spirit knows best.
8. Remember the parable of the wheat and the weeds.
Credit to Father De Oreo for this well-spoken point. The parable of the wheat and the weeds speaks of the fact that the weeds (sin) must grow alongside the wheat (holiness) lest the wheat be cut when also trying to remove the weeds.
Sin, horrible sin if the devil has anything to say about it, is going to always be with us: always has been, always will be.
Bishop Robert Barron had this to say about the parable of the wheat and the weeds:
"When we discover evil, it is always very tempting to go after it with both fists, to take it out. But the warning of the Master here is extremely important. Sometimes, our zeal can lead to far greater problems, precisely because of the way evil is related to the good.
"So what should we do? Let them grow side-by-side for the time being. At the end, at harvest time, the Master will separate them out."
That's not of course to say we shouldn't stop criminals from harming children! But that perhaps once we do that, we leave it to Church leaders, of which there are MANY capable, intelligent, validly-elected bishops and cardinals, not just those involved in any cover-up and corruption, to sort it out.
9. Lead with joy, not judgement!
Who wants to join a church that judges everyone? Not me!
Who wants to join a church that is arguing amongst itself? Not me!
Now more than ever, let us display our Christian joy! Think of Mother Teresa's wonderfully joyful face in the midst of suffering.
We draw people to the faith by the witness of our lives, which should focus on joy and peace and not judgement and criticism and hatred and vitriol. There is never a time and place for any of this.
Don't be the Internet troll who is nasty and mean, using vitriol and curse words to make your point. If you disagree, do so with respect, humility, prayer and kindness.
If we lose our joy, what do we have? Choose Joy!
Father Schmitz says now more than ever we must be the saints God has called us to be. Go forth and be a saint and let that be the difference maker in the world and its sinfulness!
This is just one convert's humble opinion :).
And, go ahead and post your respectful comments below 🙂 I know they're coming!