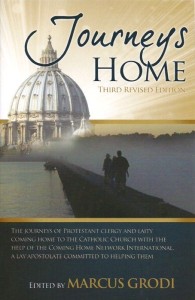 If you entered my recent giveaway of Marcus Grodi's Journeys Home and Journeys Home 2, amazing stories of Protestants who converted to Catholicism, but didn't win, you now have a chance to buy them at a discount.
CatholicWord, who kindly provided the books for the giveaway, is discounting many of Grodi's books. They are currently 15% off one title or 20% off two or more. That's a great savings for books!
Order them below and get inspired as we head into a new school year:
Happy reading!